The following Vendors will be participating in the Exposition Hall at the conference:

HTCIA 2009 CONFERENCE & EXPOS

ACCESS DATA
1317 E. 750 N.
Orem, Ut 84097
Phone: 801/377-5410 x 836
Fax: 801/377-5426
Email: natasha@accessdata.com

BlackBag Technologies, Inc.
300 Piercy Road
San Jose, CA 95138
Phone: 408.844.8890 (direct to human)

Email: eparry@blackbagtech.com

e-fense, Inc.
9200 E. Panorama Cir
Suite 120
Centennial, CO 80112
Telephone: 720.554.0890
FAX: 720.554.0897
Lauren Lafortuna
llafortuna@e-fense.com
HBGary, Inc.
1029 H Street, Suite 308
Sacramento, CA 95814
Phone 916.459.4727
Fax 916.941.8642
Penny Hoaglund
penny@hbgary.com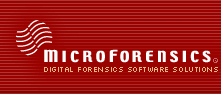 MicroForensics
Feel free to contact us via email at:
You can also call us at:
415.482.9952
Fax us at:
415.884.9296
Jaime Florence
Jaime@MicroForensics.com
315/482-9952

Paraben
BY PHONE
1.801.796.0944

BY FAX
1.801.796.0610

BY SNAIL MAIL
Paraben Corporation
PO Box 970483
Orem UT 84097-0483

Ashley Burguiere
ashley@paraben.com
801/796-0944

Technology Pathways
Corporate Headquarters
Mailing Address
1132 First St.
Coronado, Ca. 92118

Phone: 619-435-0906
Fax: 619-996-2003
Email info@TechPathways.com
Office Hours: Monday through Friday 9:00 AM - 5:00 PM Pacific Time
Sales
Phone: 888-894-5500
Fax: 619-996-2003
Email: sales@TechPathways.com
Office Hours: Monday through Friday 9:00 AM - 5:00 PM Pacific Time
ProDiscover
Steve Richardson
srichardson@techpathways.com
619/435-0906 x211

SEARCH
Corporate Headquarters Address
SEARCH
7311 Greenhaven Drive, Suite 145
Sacramento, California 95831

Corporate Phone/Fax Numbers
Telephone:
(916) 392-2550
(8 a.m. - 5 p.m., M-F, PST)

Keith Daniels
keith.daniels@search.org
VENDORS
BK Forensics-Cell Phone Forensic Solutions
Brian Rayder
brianr@bkforensics.com
215/666-6575
BlackBag Technologies
Elizabeth Parry
eparry@blackbagtech.com
Cellebrite
Jason Rogers
jason@cellebriteusa.com
201/848-9982
Champlain College
Mark Milne
milne@champlain.edu
CRUDataPort
Sally Vesley
svesley@crudataport.com
360/816?751
Digital Forensic s(H11DFS)
McKay Hansen
mckay@h11dfs.com
801/596-2727
Digital Intelligence
Charles Giglia
cgiglia@digitalintelligence.com
FERNICO
Paula Schwartz
888/748-1826
paula@fernico.com
Forensic Computers
Greg Dominguez
greg@forensic-computers.com
540/726-9530
F-response
Matthew Shannon
mshannon@f-response.com
813/732-5076
Guidance Software
Stephanie Azores
stephanie.azores@guidancesoftware.com
Intelligent Computer Solutions
Viviana Meneses
vmeneses@ics-iq.com
818/998-5805
KrollOnTrack
Nicole Rodriguez
Nrodriquez@kollontrack.com
LogiCube
Linda Davis
ldavis@logicube.com
818/700-8488 x123
Microsoft
Steve Studhalter
sstud@,microsoft.com
650/693-2849
MyKey Technology
Mark Menz
markmenz@usa.net
NEIL CASE
NEK
John Cromwell
john.cromwell@nekasg.com
Passware
Jack Barge
jbarge@passware.com
650/472-3716
SiliconAve
Jack Su
jack@siliconave.com
714/366-3400
SR Technologies
J.R. Russell
JRRussell@srtrl.com
954/655-6519
SubRosaSoft
Mark Hurlow
mhurlow@subrosasoft.com
510/789-3183
Tableau
Jim Borecki
jim@tableau.com
262/522-7890
Taylor and Francis Group
Amanda Patterson
amanda.patterson@taylorandfrancis.com
215/625-8900 x363
TechSmith
Betsy Weber
b.weber@TechSmith.com
VERE SOFTWARE
Todd Shipley
todd@veresoftware.com
Vound-Intella
Peter Mercer
Tom Ballance
tballance@vound-software.com
720/746-0408
Lace Wigs differ from regular fusion hair extensions in various ways. Lace wigs are the most undetectable on the market. The beauty of this wig is that no one will know that you are wearing a best lace wigs uk. Lace wigs are worn by top celebrities like Beyonce, Tyra Banks, Jessica Simpson, Oprah, Ru Paul, and more A-listers. If you've ever wondered whats their secret... this is it! The lace wigs uk can be parted anywhere on the cap, worn in a high ponytail undetectably, can be worn while swimming, and causes minimal or no damage to your own hair extensions sale. Lace wigs are attached with waterproof adhesives around the perimeter of your head close to the hairline and there are no messy glues to put directly on your hair. There is no need to sit for hours getting a sew in weave when you can have a full head of virgin brazilian hair uk that looks like your own within minutes.